If you're looking for high-quality yearbooks from a respected company that offers WHOLESALE prices with fast delivery, then Yearbook Solutions is the yearbook publisher for you! Our easy to use software makes creating your yearbook fun and easy. There's no hassle involved, so the services at our company can help your students make memories that will last a lifetime.
3 Great Software Solutions
As part of our program we offer the latest options in Yearbook Software from the 3 leading companies in the industry: Memento, PLIC and Pixami. These programs offer fully online options with the all the latest bells and whistles to make your experience an easy one. These user friendly programs are completely supported by Yearbook Solutions including training and technical support. You are never alone in the process.
STOCK YEARBOOK COVERS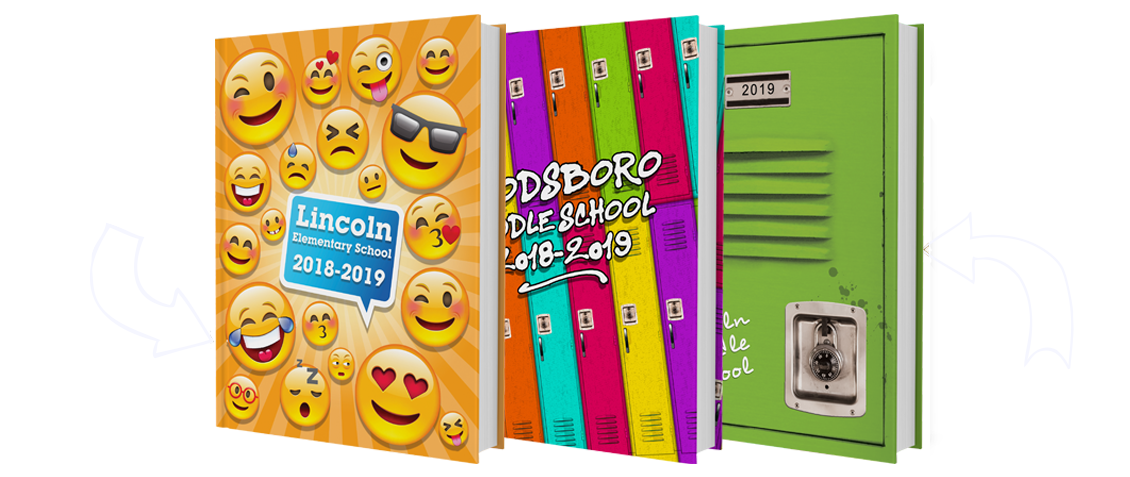 Our yearbook cover designs are geared towards elementary and middle school students. For all your elementary school yearbook publishing, you can incorporate the school year along with your school's name and colors. Even if they are stock, the covers are designed to be as unique as your school and represent the student body.


COVER OPTIONS